2 Feb 2014

4:26 PM
Licensee Person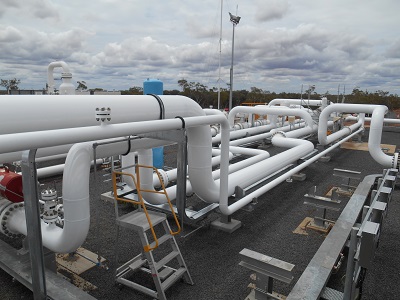 Pipemech is rapidly building an excellent reputation of prioritising safety first while delivering a quality product within tight industry timeframes. The company is celebrating the successful completion of the Upgrade of Scraper Station 4 & Shutdown at APA's Eastern Haul Project near Charleville.
Pipemech's professional Project Management Team at APA's Eastern Haul Project is complemented by its capable trades and labour personnel. The dedicated team worked diligently within a tight schedule to ensure the project delivered a successful outcome inside the planned shutdown duration, conducted on-site 95kms from Charleville amid extreme summer temperatures.
The company rolled out comprehensive safety management protocols and strategies to alleviate the risk of heat stress and fatigue, resulting in no recordable injuries during the project.
Integral to the seamless delivery of construction works during the shutdown, Pipemech ensured a transparent interface between its team and other stakeholders involved in the project. Pipemech's electrical and instrumentation subcontractor was strategically scheduled with planned pipe fabrication, field weld placement and spool installation to minimise the time spent on site during the shutdown.
The combination of Pipemech's planning, systems and staff underpin its ability to deliver a very successful outcome whilst maximising value for money for the client.