25 Jul 2014

12:00 AM
Licensee Person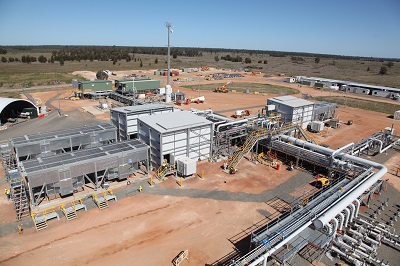 Another Pipemech Completion Achieved with No Lost Time or Recordable Injuries!
On 29 June 2014, Pipemech achieved Mechanical Completion (MC) on the Kate FCS (Field Compressor Station), part of the QCLNG project, on which, Pipemech have been engaged by Thiess to undertake the SMP (Structural, Mechanical and Piping) elements of its construction.
This latest Pipemech milestone achievement, was again, accomplished on time and under budget by the Kate FCS team lead by Pipemech's Site Manager Andy Douglas. This completion is another testament to the Pipemech Mission of the 'Provision of exemplary service to all company stakeholders'
Over 38,000 man-hours have been worked at Kate FCS with no Lost Time or Recordable Injuries or Incidents, helping to maintain Pipemech's LTIFR and TRIFR of 0 across all of its operations.
Rohan Ackroyd, Pipemech's Managing Director said "the team have delivered another fantastic job. The project's success in achieving the target completion date in a timely and cost effective manner is a reflection of the dedication and commitment of the management team and employees. Congratulations to Andy and his team"
Pipemech's Operations Manager David Reeves commented that "The Kate FCS team have not only delivered the core SMP scope, but, have also been able to respond to, and deliver, on a variety of scope additions throughout the duration of the works whilst remaining focused on achieving the MC milestone. Well done everyone!"
Pipemech started work at Kate FCS on 16 October 2013 prior to recieveing the full SMP scope award from Thiess on 18 February 2014. MC was achieved 18 weeks later with no category A punchlist items.