27 Oct 2014

2:30 PM
Licensee Person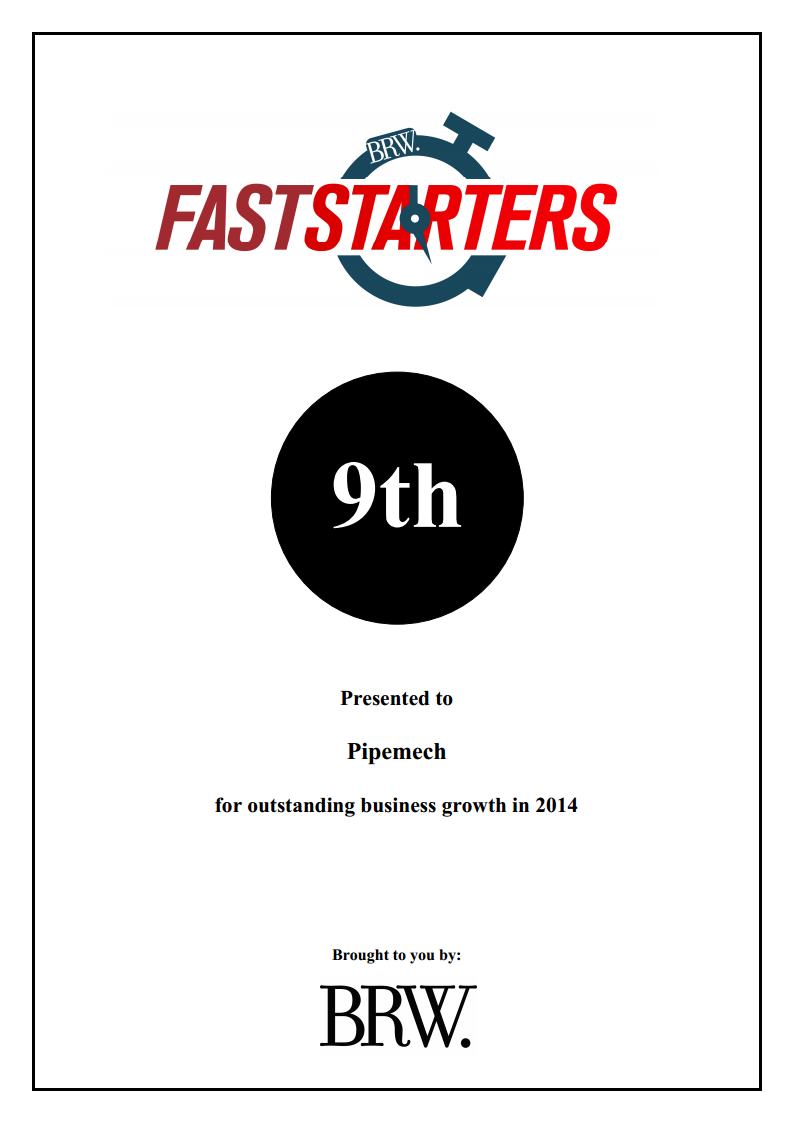 Pipemech debuts at number 9 on the 2014 BRW Fast Starter list.
Pipemech is proud to announce that the ongoing outstanding work by all of our employees and continuous success has allowed Pipemech to make our debut on the 2014 BRW Fast Starters list at number 9.
The BRW Fast Starters list ranks Australia's fastest growing, public and private, small and medium start-up businesses. The quality of the 2014 BRW Fast Starters list was as high as ever, as businesses and entrepreneurs from all of Australia's major vertical industries presented the solid business practices required to deliver growth.
Being included in this year's list demonstrates our ongoing commitment to our company vision to be regarded as a leading contractor delivering total infrastructure solutions including Civil, SMP, E&I and Pipeline Installations within Australia's Oil, Gas, Power and Water Process Industries.
The complete BRW Fast Starters list can be found online at www.brw.com.au/lists/fast-starters/2014/